Corpis Maps - Release Notes - February 2019
Corpis Maps 4.0 has been released. This page summarizes the major features and improvements of the release, and provides links to additional information or live demos when available.
"Corpis Maps 4.0 unlocks the door of business data spatial analytics to all businesses including those from the SME (Small and medium-sized enterprise) sector. No matter how large their business is, they can benefit from the information provided by analytical maps. In Corpis Maps, you can choose whether you want to store your business data on your own server, on the new Corpis Maps Drive or on Amazon AWS and Microsoft Azure cloud platforms." said Jaroslav Polacek, Corpis Maps Product Manager.


Introducing Corpis Maps Drive
If you don't have your own server where you can put the data and a map configuration file of your analytical maps, it is not the problem anymore because we created Corpis Maps Drive for you. It is a free of charge secured cloud storage for all your analytical maps. It takes less than a minute to create a connection to Corpis Maps Drive in Windows OS and macOS.


Amazon Web Services (AWS) and Microsoft Azure Support
Corpis Maps in now compatible with AWS and Azure. If you use these two popular cloud platforms to run your apps or store files, Corpis Maps can be easily integrated into your apps or it can read the data from the cloud.


Timeline support for the "Values" type of visualization
The new feature enables to use coded values (e.g. 1 = "Contacted", 2 = "Visited", ..) together with the timeline, which is very useful e.g. for sales team performance analyses from the internal CRM system data.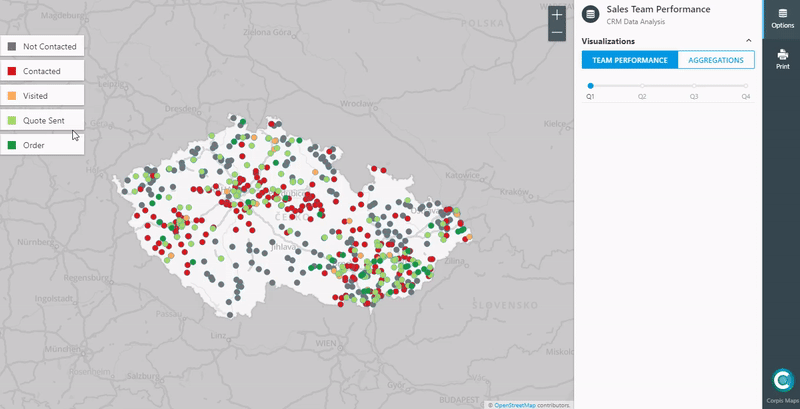 If the heatmap contains lots of data, it is often almost impossible to use it for analysis, because the whole map has the same color (red). We created a slider that keeps the 100% of the heatmap information value.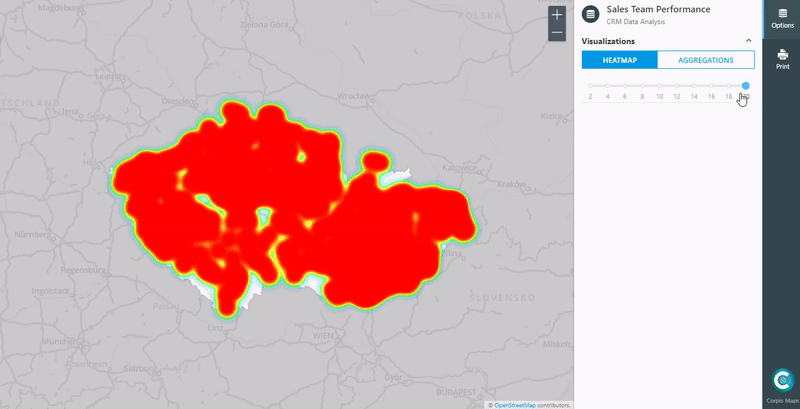 If you use coded values (e.g. 110 = "Branch 110 - London") in Corpis Maps Creator, now you can keep the list of coded values in a separate JSON file, independent from the configuration file. In the map configuration file, you can now use links to the data file and resources files (these files can be updated as often as needed without a need to update the config file).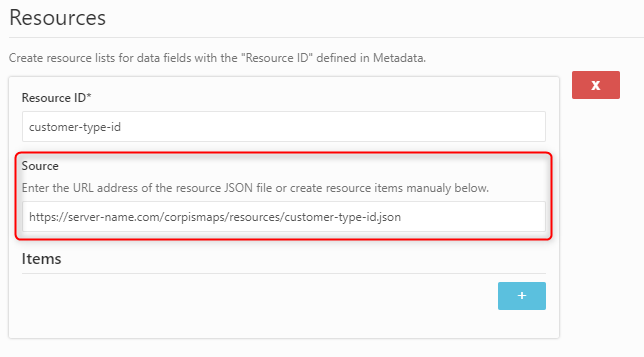 Search by more than one field listed in the Metadata section in Corpis Maps Creator enables very comprehensive search results. The same fields (e.g. Company Name, License Type, E-mail Address) are shown in the search results.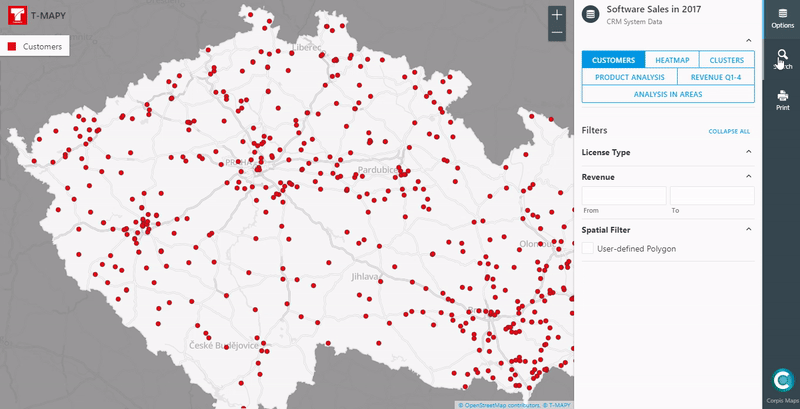 If you prefer custom values (can be used for example for easier evaluation or data comparison of two charts in the Info Panel), rather than automatically chosen values, you can now define the Minimum and Maximum values in Corpis Maps Creator.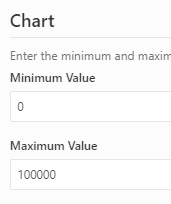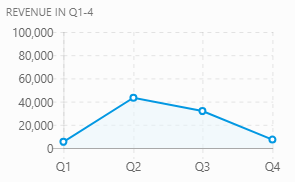 If a URL address in the source data is too long, complicated or just shouldn't be directly visible to users, you can now replace it with a new string (alias) in Corpis Maps Creator.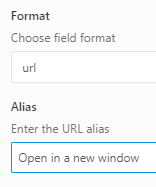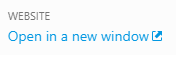 Other Improvements and Enhancements
Smart Migration (fully-automated upgrade of a configuration file created in earlier version of Corpis Maps to the latest one), Corpis Maps Creator (various visual and functional enhancements), Map and Print window (visual improvements), Mobile version (more intuitive point and polygon selection from the map).

All Corpis Maps Integration Partners, Solution Partners and clients have immediate access to this new version. For more information about Corpis Maps, visit the product website or contact us directly at info@corpismaps.com.


Are you interested in a Corpis Maps demo map containing your own data? Contact us at info@corpismaps.com.