The T-MAPY Partner Network is growing. We are pleased to announce that Smart GIS Solutions becomes the Authorized Reseller Partner of T-MAPY geospatial solutions in New Zealand.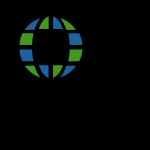 Because of highly innovative approach, T-MAPY products (Web GIS Asset Management System, Analytical maps, Crowdsourcing application, Vehicle Tracking application, etc.) are getting more and more popular around the world.

"We chose Smart GIS Solutions for their excellent Geospatial knowledge, long experience in the New Zealand GIS industry and customer-oriented approach. We believe that Smart GIS Solutions team expertise together with T-MAPY products will exceed expectations of New Zealand organizations," said Jaroslav Polacek, Product and Partner Manager at T-MAPY.

"Smart GIS Solutions is a geospatial company providing location-based solutions to better map and interpret data. Amongst the capabilities on web GIS technologies and spatial data management/analysis, Smart GIS Solutions will utilize T-MAPY products to provide cutting-edge geospatial solutions for both governmental and private sectors, " said Reza Kalbasi and Kevin KL Chan, Directors of Smart GIS Solutions.


About Smart GIS Solutions

Smart GIS Solutions was founded in 2017 by a team of highly experienced geospatial consultants and educated GIS scientists. Smart GIS Solutions team capabilities include spatial data management/analysis, geospatial data collection, cartographic visualization, and the use of desktop, mobile and web GIS technologies. Having the experience of both governmental and private sector throughout New Zealand enables Smart GIS Solutions team to provide cutting-edge geospatial solutions to make smart decisions. Smart GIS Solutions has strong network with professionals and scientists across university academics in New Zealand, Europe and U.S.

About T-MAPY

Founded in 1992, T-MAPY has grown to become a key provider of geospatial solutions. Our extensive know-how and experience in geoinformatics, information technology, geography, cartography, data processing and analysis and much much more allows us to design and develop standalone geospatial solutions for public administration, emergency services, transportation, and the private sector. The most popular T-MAPY geospatial product is highly innovative Web GIS Asset Management System.

Visit T-MAPY website: https://www.tmapy.com/