T-MAPY 3D Objects technology for Web GIS introduced in September 2017 is now fully compatible with Trimble smartphones and tablets. You can use these pofessional devices to take photographs that will be used for creation of 360° 3D models and collect or update data including the location of GIS features directly in T-MAPY Web GIS.
If you prefer a tablet, you can use T-MAPY Web GIS and 3D Objects technology together with the brand new Trimble T10 rugged tablet.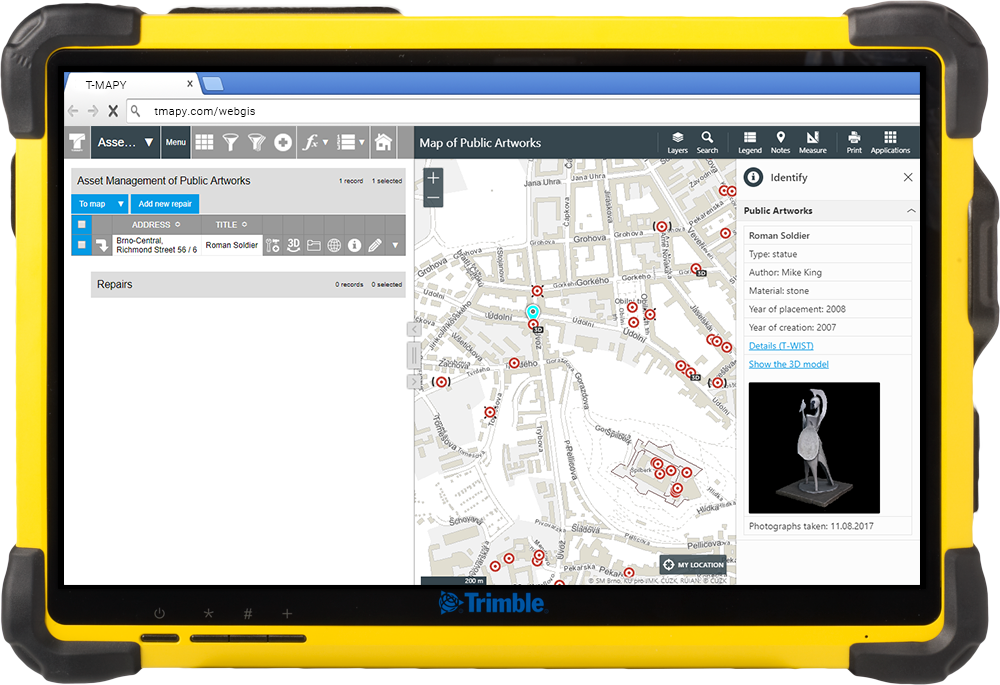 Are you interested in the 3D Objects technology and/or our Web GIS? Contact us.
About T-MAPY
Founded in 1992, T-MAPY has grown to become a key provider of geospatial solutions. Our extensive know-how and experience in geoinformatics, information technology, geography, cartography, data processing and analysis and much much more allows us to design and develop standalone geospatial solutions for public administration, emergency services, transportation, and the private sector.