T-MAPY successfully completed another large transport project. A few days ago, the IDSOK Dispatching Control System was officially handed over to the client - Coordinator of the Olomouc Regional Integrated public transportation system (KIDSOK).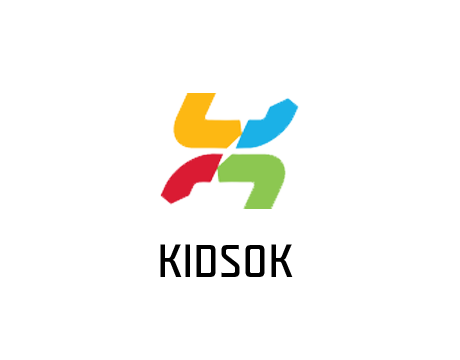 The project was running 7 months and the goal was to create a complex Dispatching Control System for integrated transport system (regional bus transport, public city transport and train transport) in the Olomouc Region.
Application for dispatchers
What is the Dispatching Control System good for? It is a tools for a dispatcher for tracking, monitoring and coordination of connections of individual modes of transport, securing of guaranteed connections, dealing with emergency situations, communication with other dispatchers and other tasks. The analytical part of the dispatching system includes a statistical and analytical module that increase effectivity and efficiency of dispatchers, which helps to optimize timetables, transport network and lines and enables complex analysis.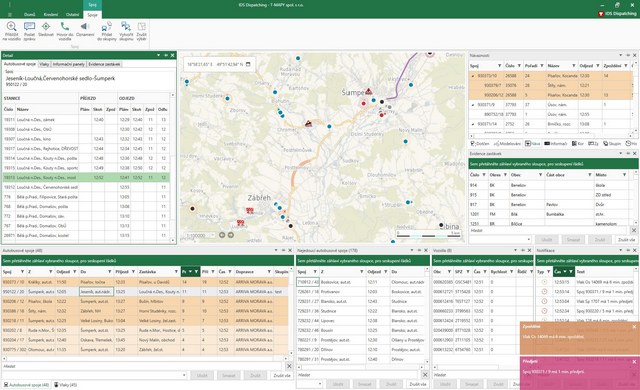 Why is the T-MAPY Dispatching Control System so unique? It includes an algorithm for prediction of the future, which helps a dispatcher to prevent many problems in the individual connections delay modeling, comes with a modular concept and a fully configurable user environment that is oriented to the maximum comfort and efficiency of the work of the dispatchers. The Dispatching Control System also communicates with other systems, from which it receives data (eg. The Integrated Traffic Information System for the Czech Republic) or provides data or communicates with them (stop panels, telephone exchange, ...) in other way.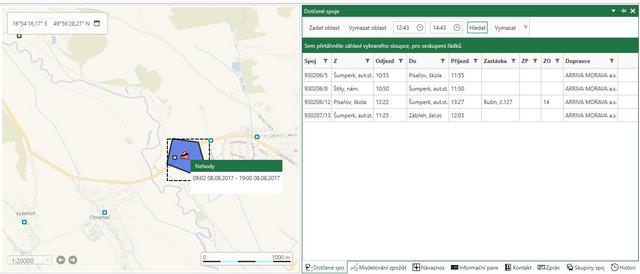 Application for public
A part of the system is a popular public application, that allows users to track a real-time position of a selected connection, its delay and get an information about the carrier, the detailed timetable of the selected connection, etc. It is also possible to search departures from selected stop or search for a particular connection.
All the data in the system is displayed in real-time (or in a selected time interval). The IDSOK system stores the records every 6 seconds (it is millions of records every day), so that it provides accurate information about the current link location.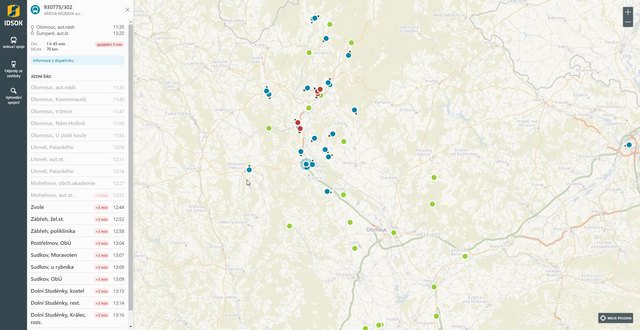 If you are interested in more details about the unique T-MAPY Dispatching Control System, please contact us.